Super Chicken

Super Chicken of Falls Church, VA serves mouth watering Peruvian style rotisserie charcoal broiled chicken. Our chicken is marinated for 24 hours in our special sauce and roasted with natural wood charcoal. It's fresh, not frozen, and is juicy, crispy, and healthy. Come in for our family and Peruvian food specials! It's the best chicken you'll ever have. We deliver within a 2 mile radius and provide catering service for office parties and special events! Please call in advance to provide us an opportunity to serve you!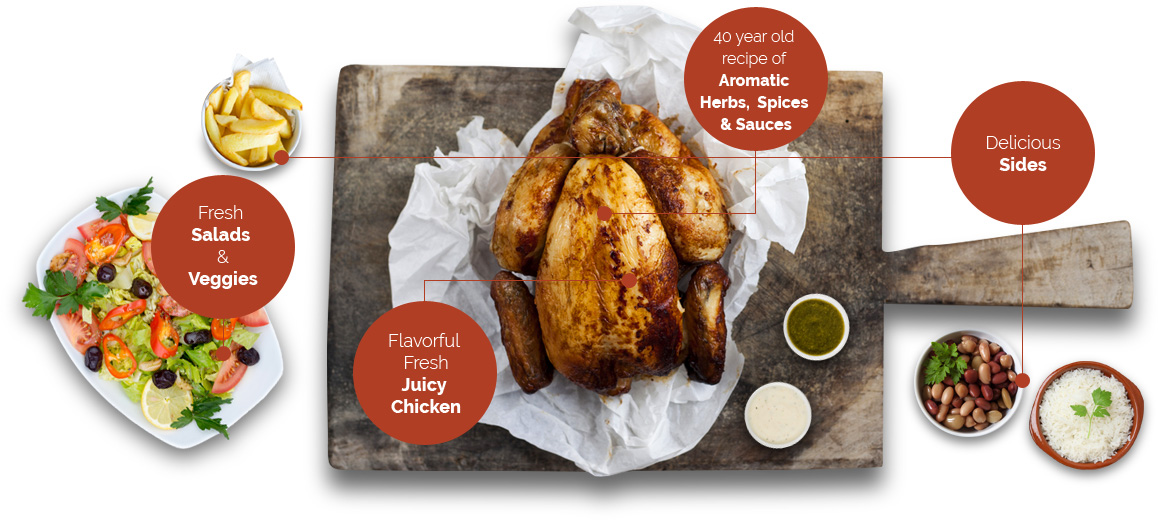 for Business & Personal Events
Wedding, graduation parties, birthday parties, meeting and conference, community events. In the restaurant pre-arranged dinners can be set up for any size group to allow an introduction of great Peruvian meal!!
Please Contact us to get more information or to make reservations for your next function.
Our Hours
Mon – Sat: 11am – 9:50pm
Sun: 11am-9pm
Locations
703-538-5366
703-538-5550